Psychedelic Night Cave: Photo Series
This collaborative exploration / adventure combines: slow shutter speed photography, light painting, fashion design, 
my line of T-shirts, a large hole in the earth, thunderstorms and a few bats.
The following images are the result of this curious exploration and a bent for following inspiration wherever it took us.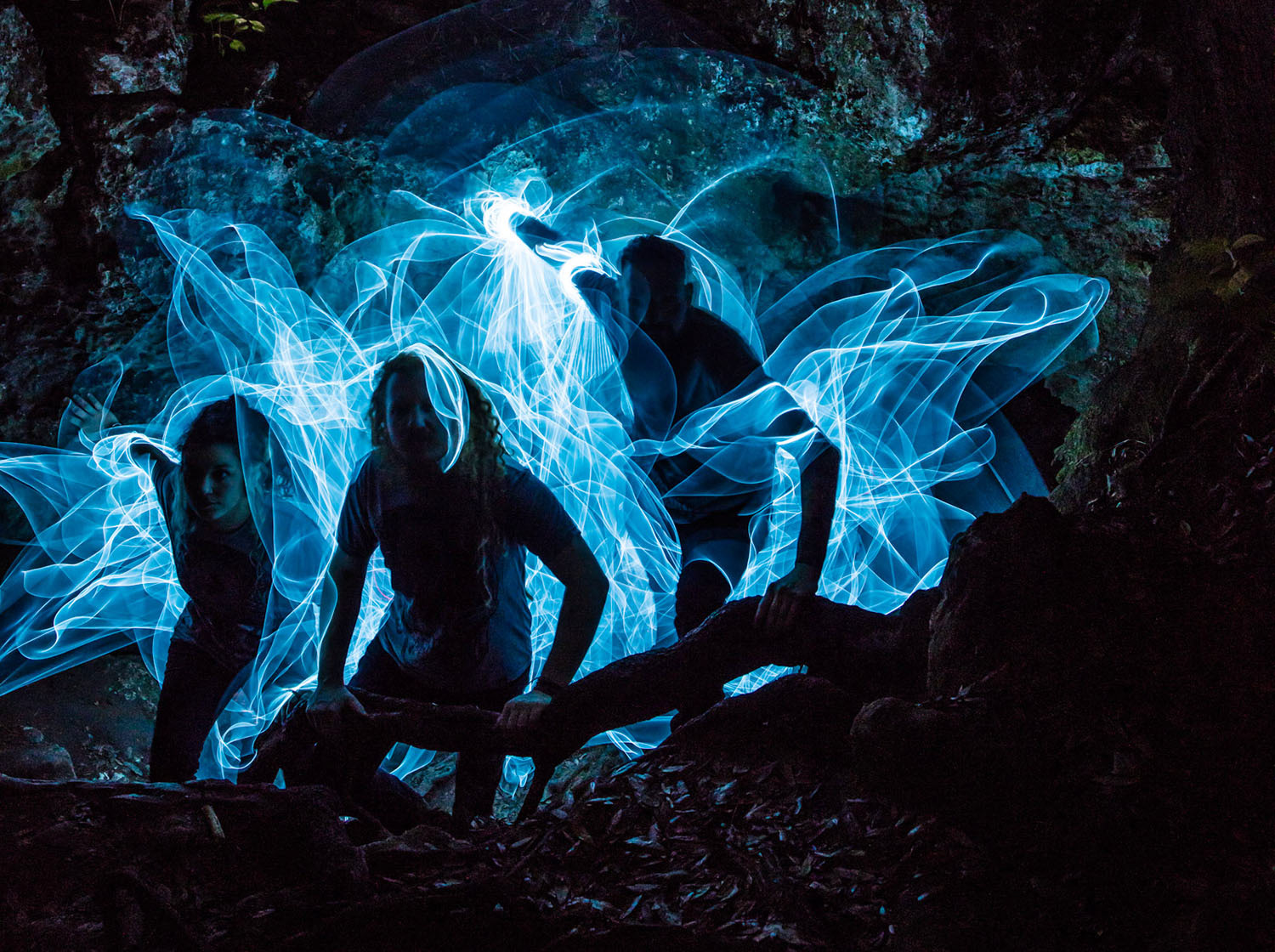 Living in Florida allows for some very unique photographic landscapes. After discussing location possibilities together, Rebeca of Gypsies Caravan recommended a place called Dames Caves that she had incorporated into a recent video shoot.
This is the entrance into the cave we selected for the shoot.
Todd Bates
is my go-to photographer who is always up for adventure and 

challenging himself with new territories.
This project involved trekking cases of delicate photo equipment through the woods and into tight spaces below the surface of the trail.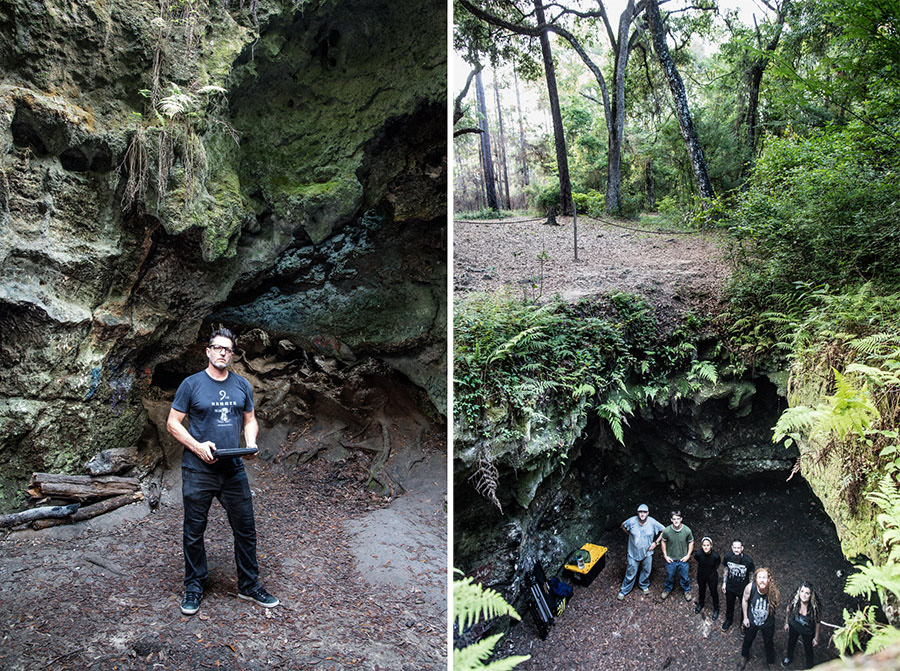 Here we experimented with slow shutter speeds and movement to create ghostly effects while we still had some remaining daylight.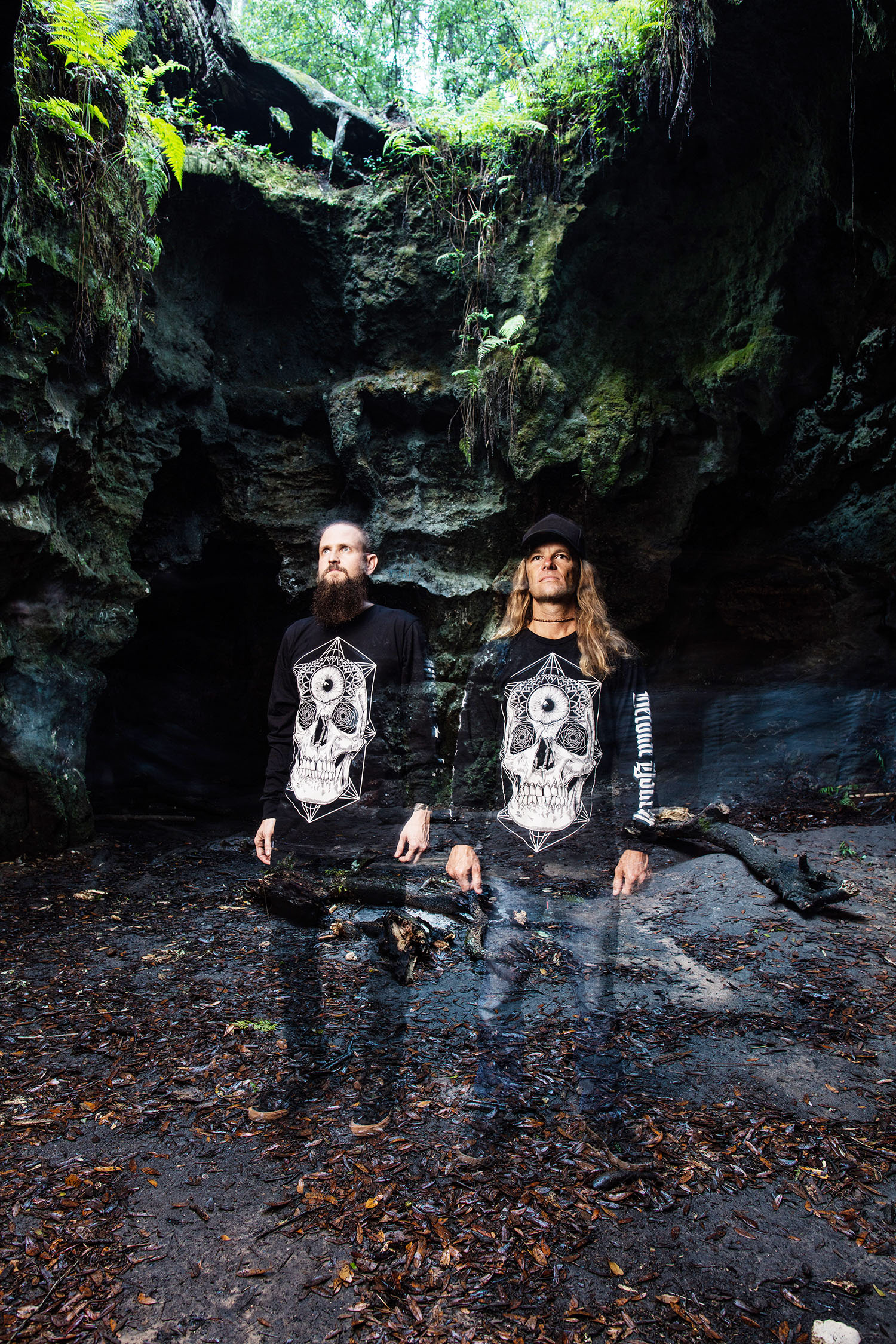 On our journey, we are met with 2 very different interdimensional  beings: 
One representing the light and the other, a manifestation of darkness. 
- All effects were achieved through the camera lens. Photoshop was only used for tonal edits and retouching. -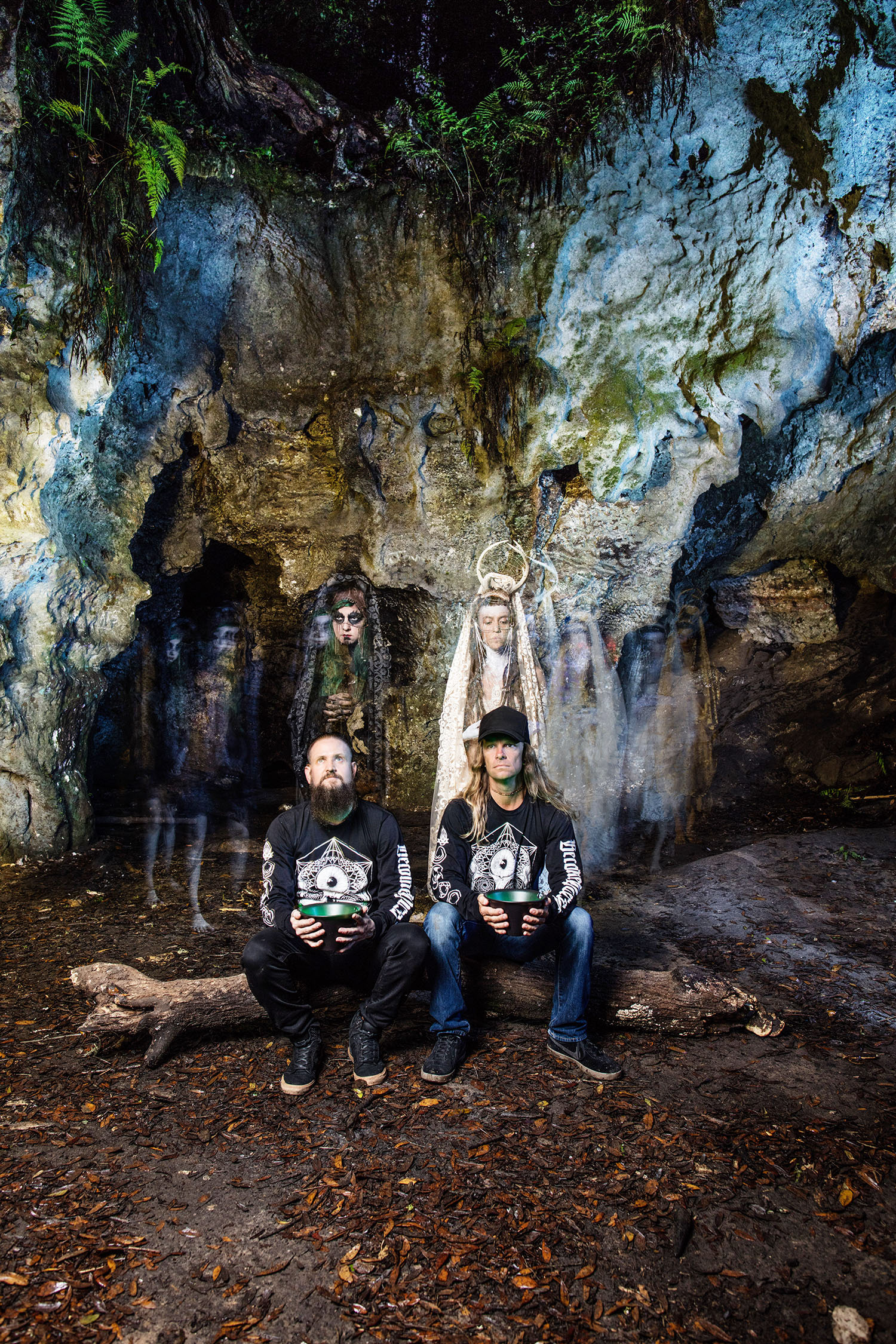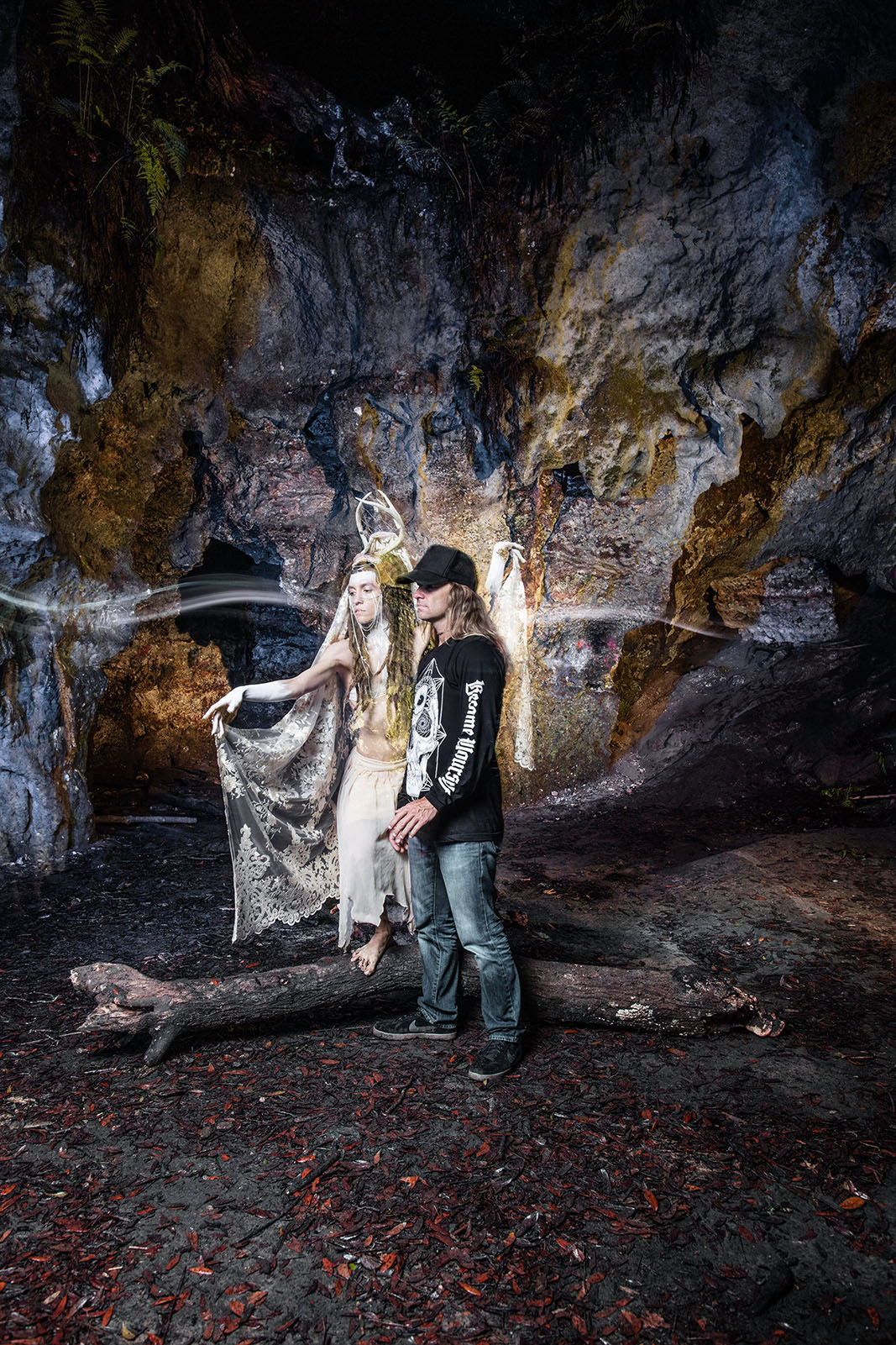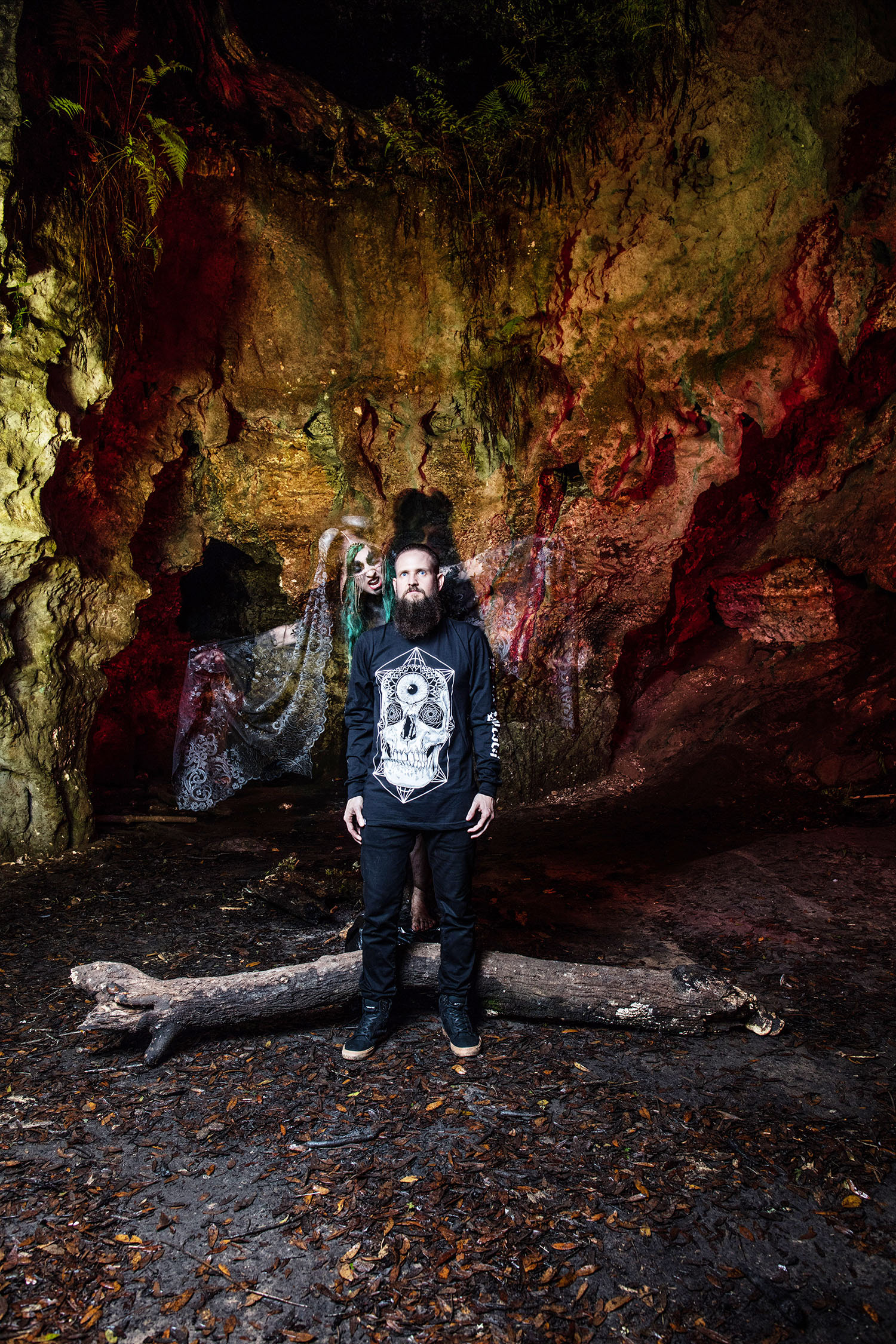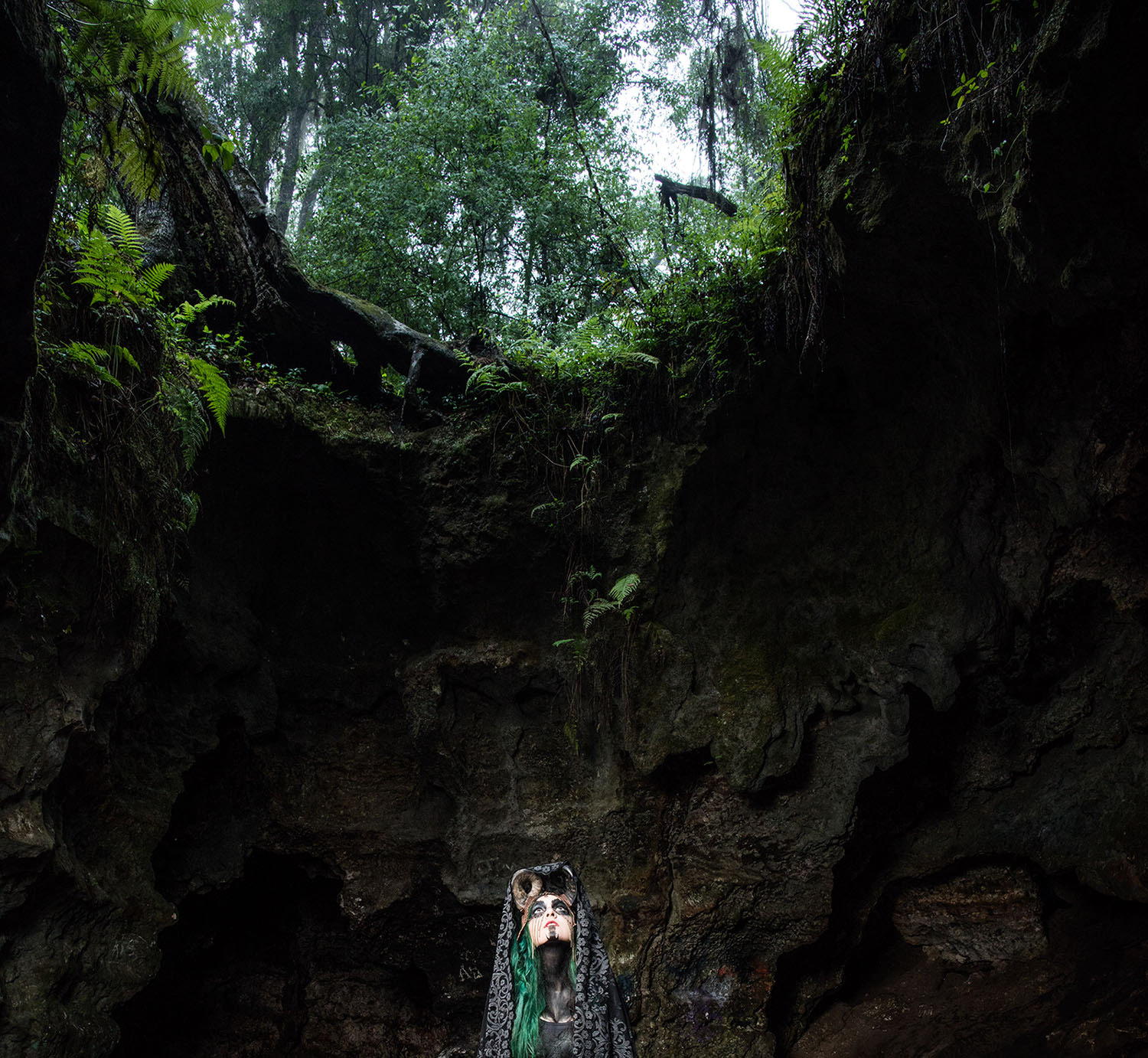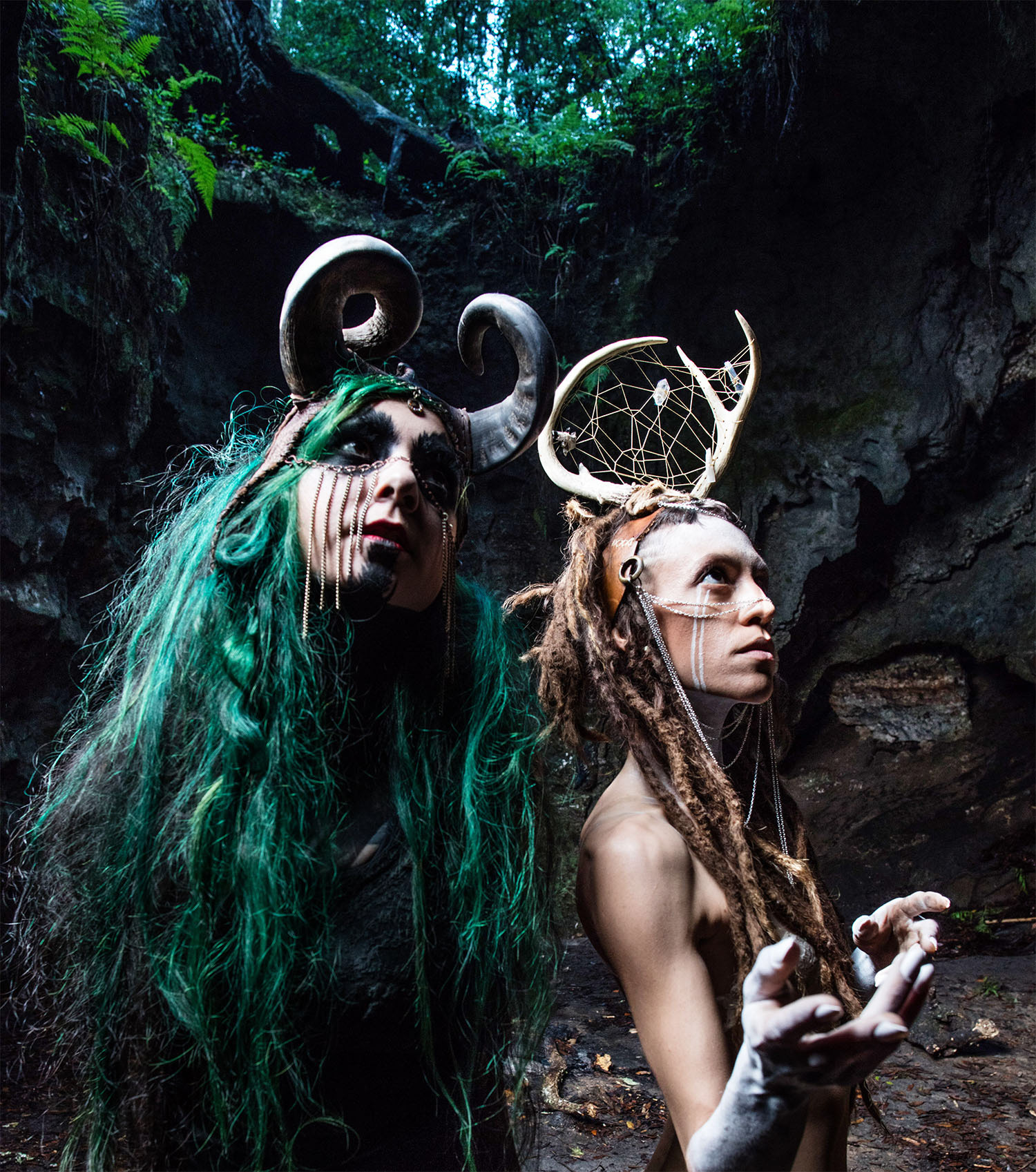 During this first shoot, we were hit by a surprise thunderstorm. We managed to get a portion of the planned shots with the camera and lighting positioned under the rock formation above. As the water began rushing into the cave like a waterfall, we became completely soaked and it was a wild scene getting all of us and the equipment 
out of the cave and back safely.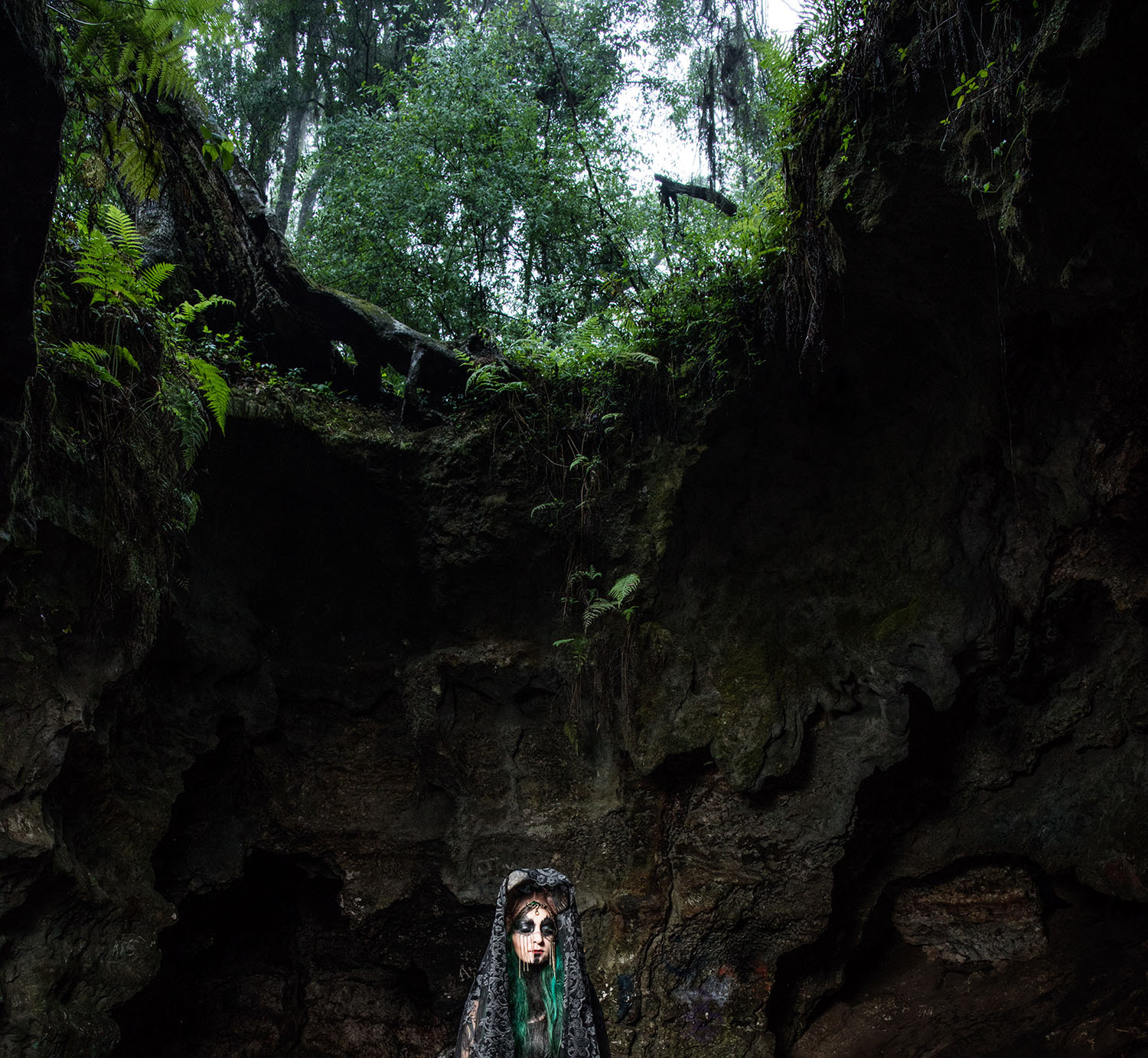 After the rainout, we planned a future trip to the cave and this time we were armed with a programable LED light bar that was built by Alex Nas. We experimented with a range of graphic patterns that I created and various light painting options in Todd's backyard until we dialed in an aesthetic that we liked.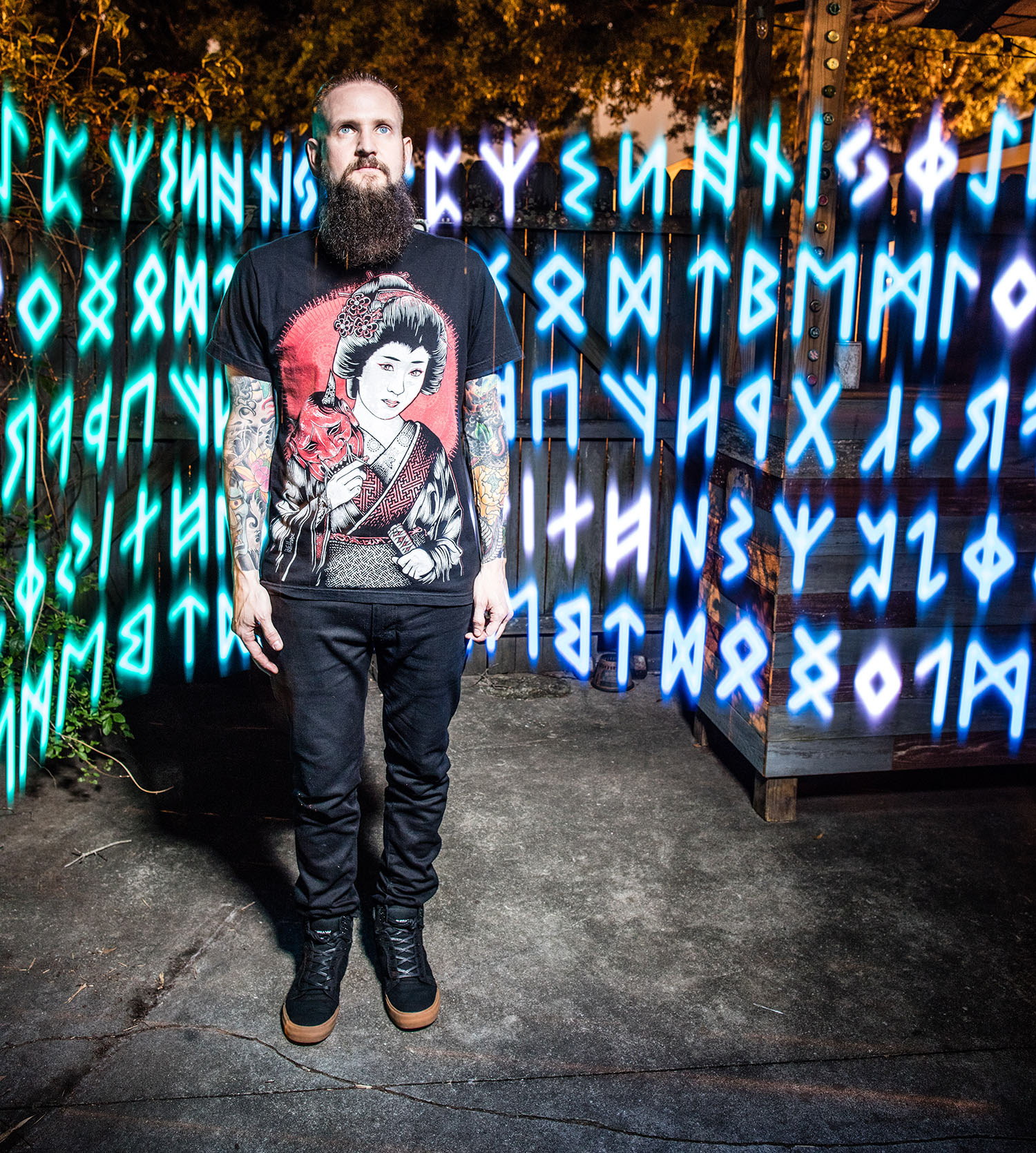 We tried out every kind of colorful light source we could find.
Yes... we even busted out a fucking, glowing hula hoop to see what it would do!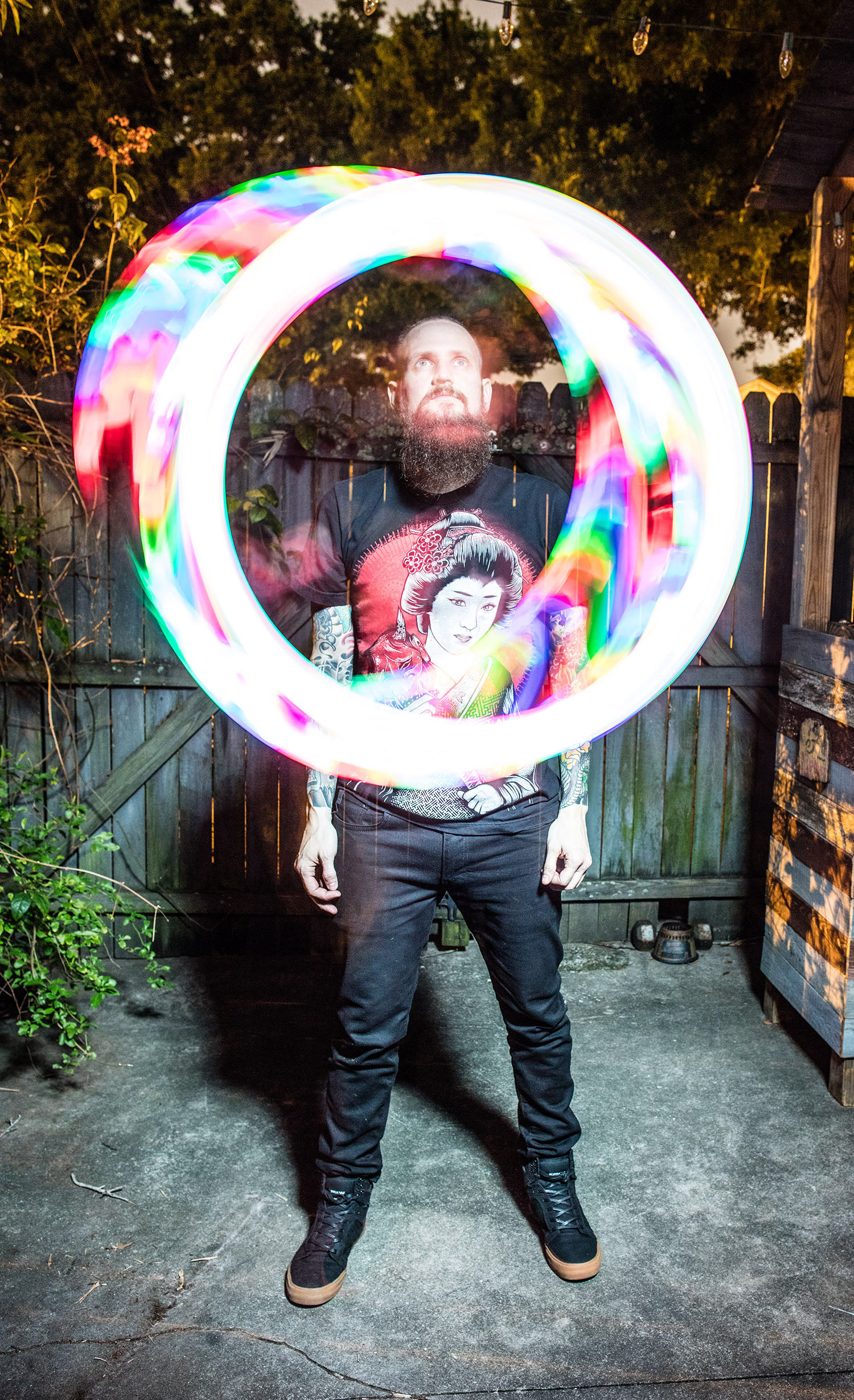 We made the hike back into the woods and down into the cave for the 
next round with some more friends: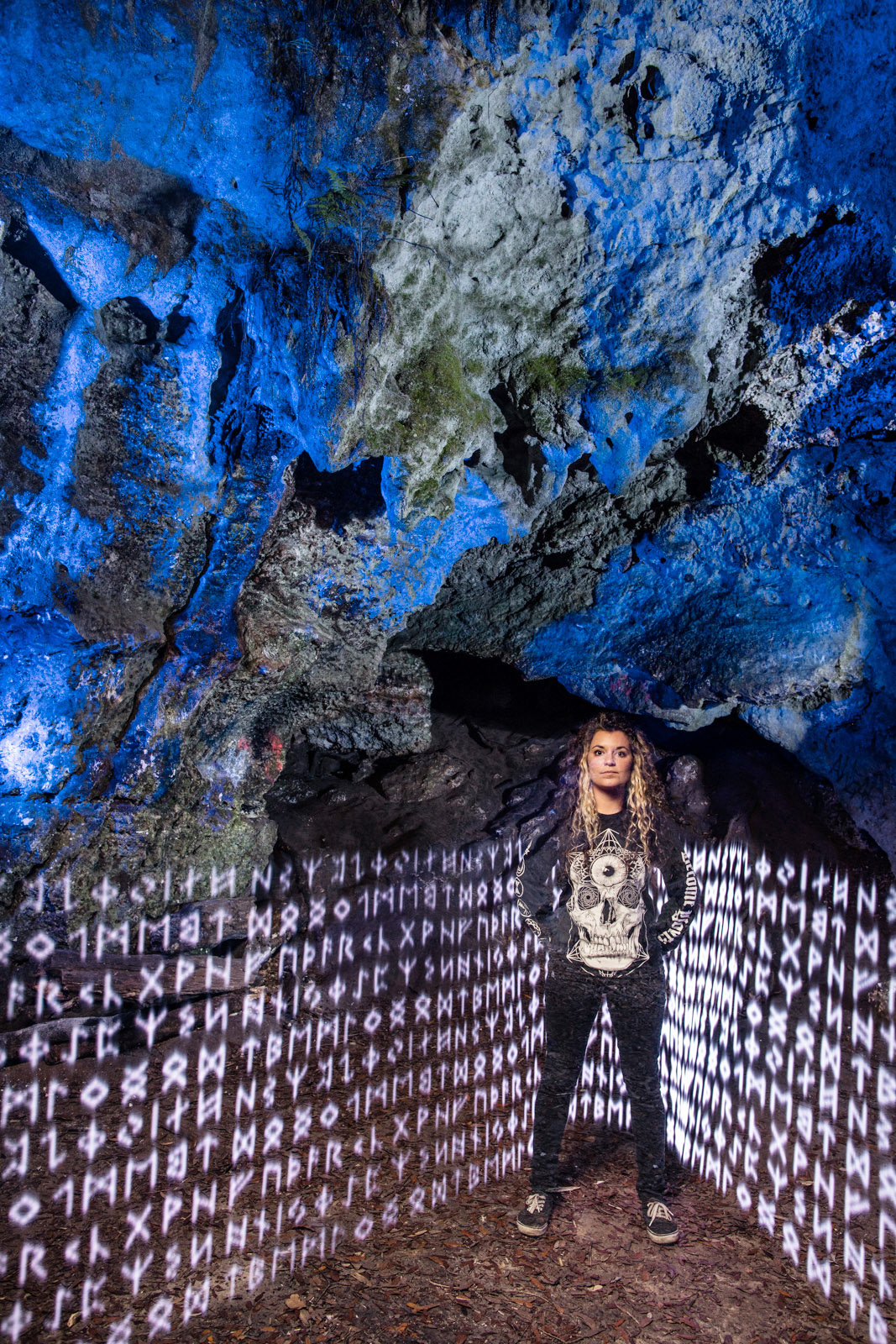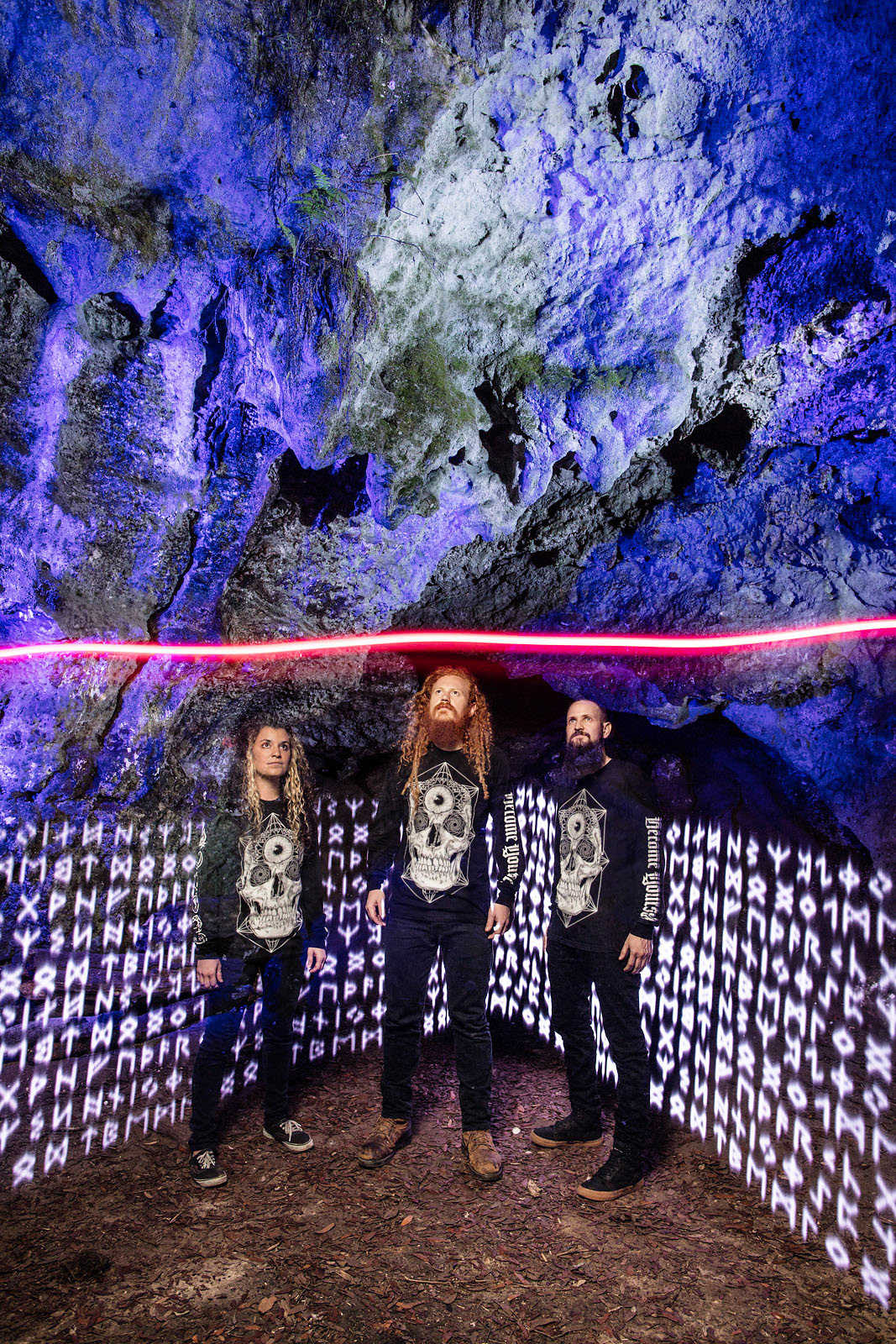 Everything you see was created through the camera lens and precisely timed light painting.
This was a really fun, cinematic image shot as we climbed out of the opening in the
earth for the final scene.
The shot began in complete darkness and was lit with LED wire whipping around behind us, timed flash, flying LED bulbs and flashlights over a period of 30 seconds. I love the moonlit effect on the forest above the cross section of rock that leads down into the cave.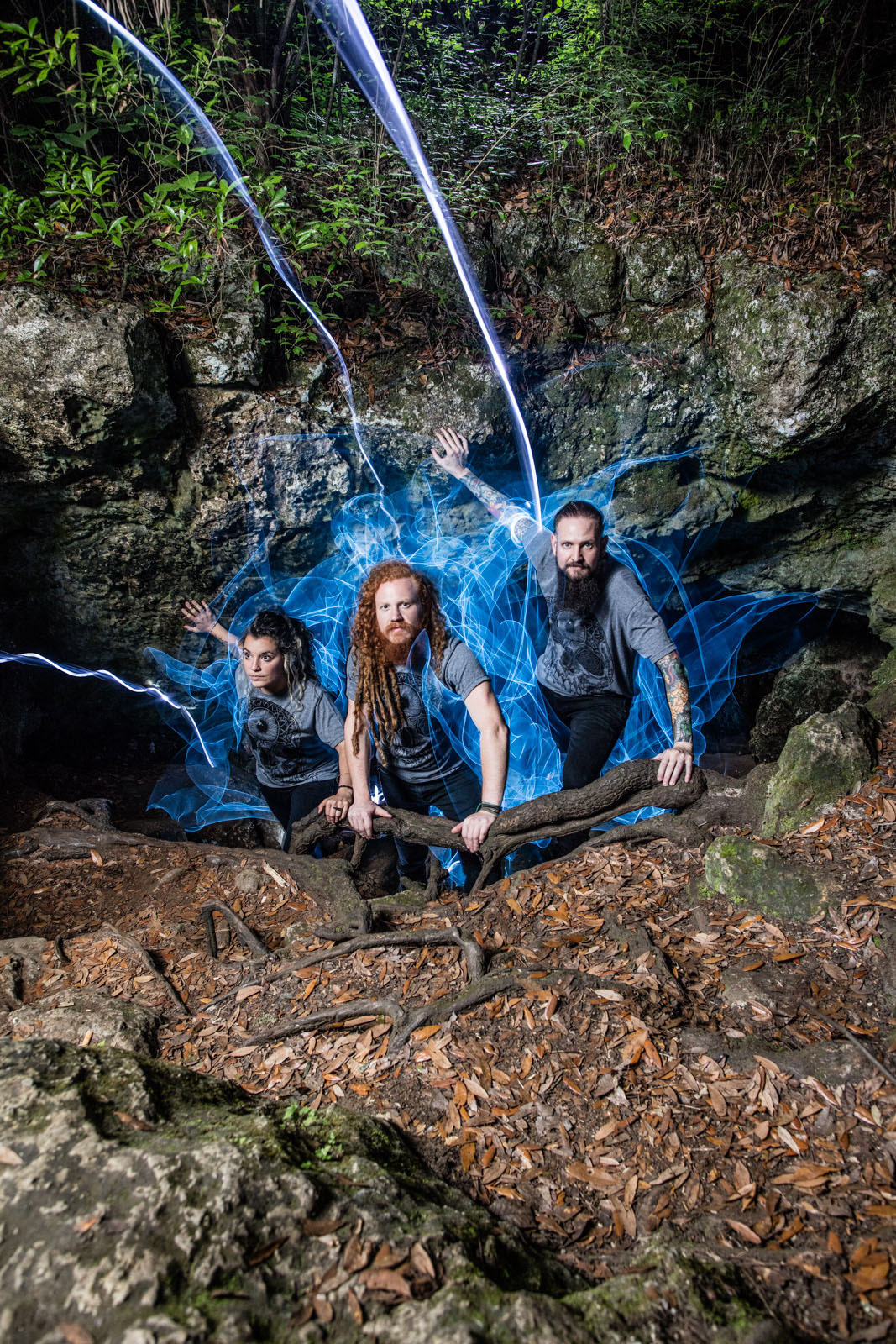 Click to see more of the incredibly unique, handcrafted jewelry and accessories available
from Gypsies Caravan. The photos of Rebeca's work were the inspiration that kickstarted this collaboration. 
And all of the t-shirts shown can be found in my online store while they last.
Thanks for looking and go make something weird with your friends!