Through The Gateway: Blacklight Screen Print
'Through The Gateway' explores a recurring theme in my work that illustrates the ancient knowledge that the underlying force driving the universe is a combination of dynamic opposites existing in perfect harmony. In Hindu art and mythology, the Goddess 'Kali the Destroyer' represents both the mother and the grave and stands as a symbol of time itself, as the physical world is constantly changing around us.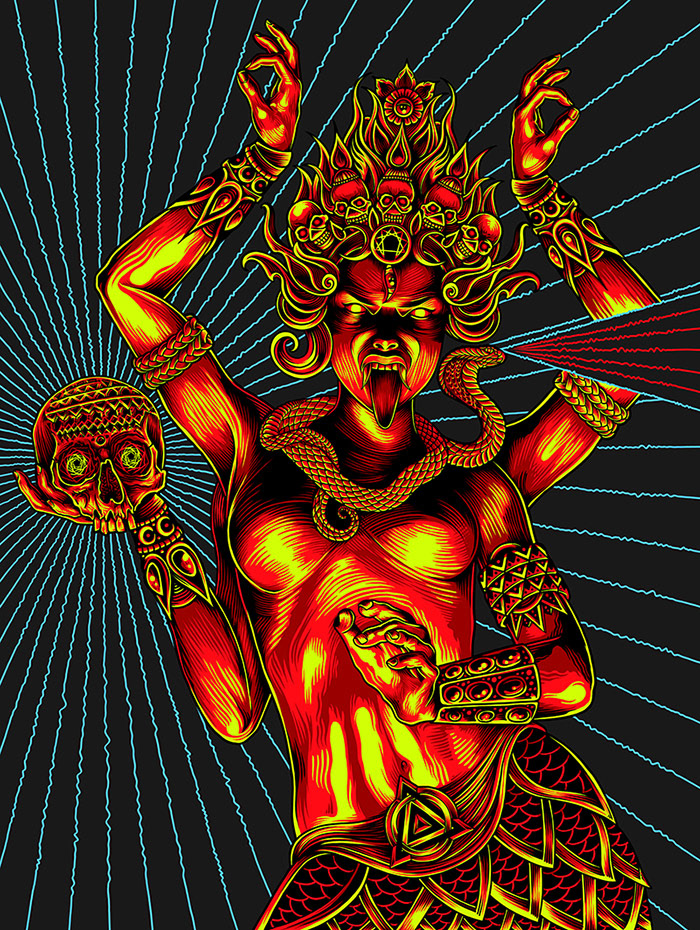 This poster is beautifully screen-printed, using Day-glo inks on Shine Onyx, Shimmer Metallic, cover stock for a psychedlic effect when viewed under a blacklight.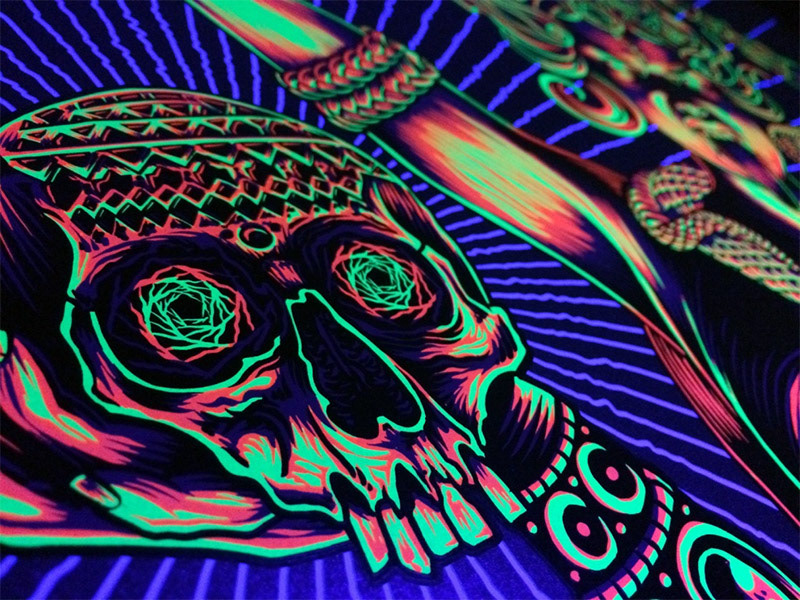 When creating my initial sketch for this piece, I first posed a 3D model of my basic female figure as a reference for the anatomy and lighting.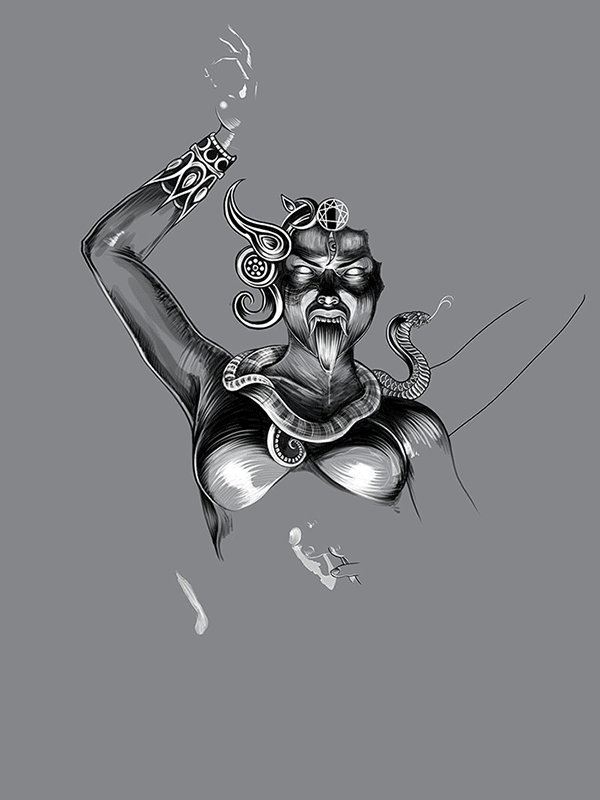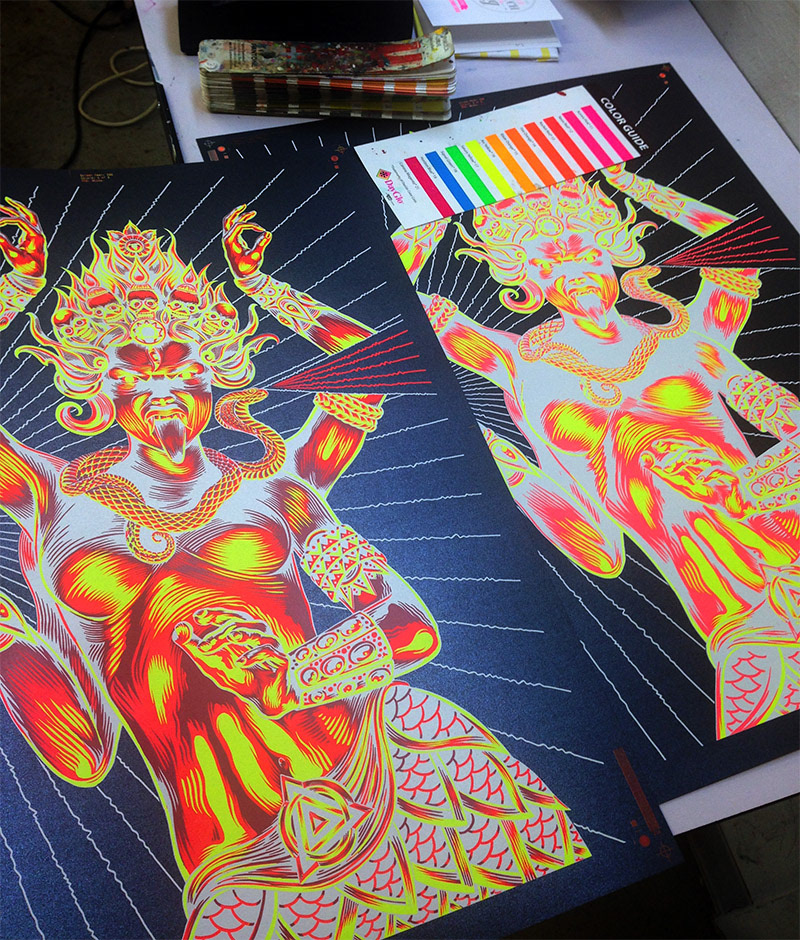 This artwork was created for and featured in '
The Devil's Reign
' group exhibit & book release at Howl Gallery/Tattoo. 
- Curated by Peter H. Gilmore, High Priest of the Church of Satan.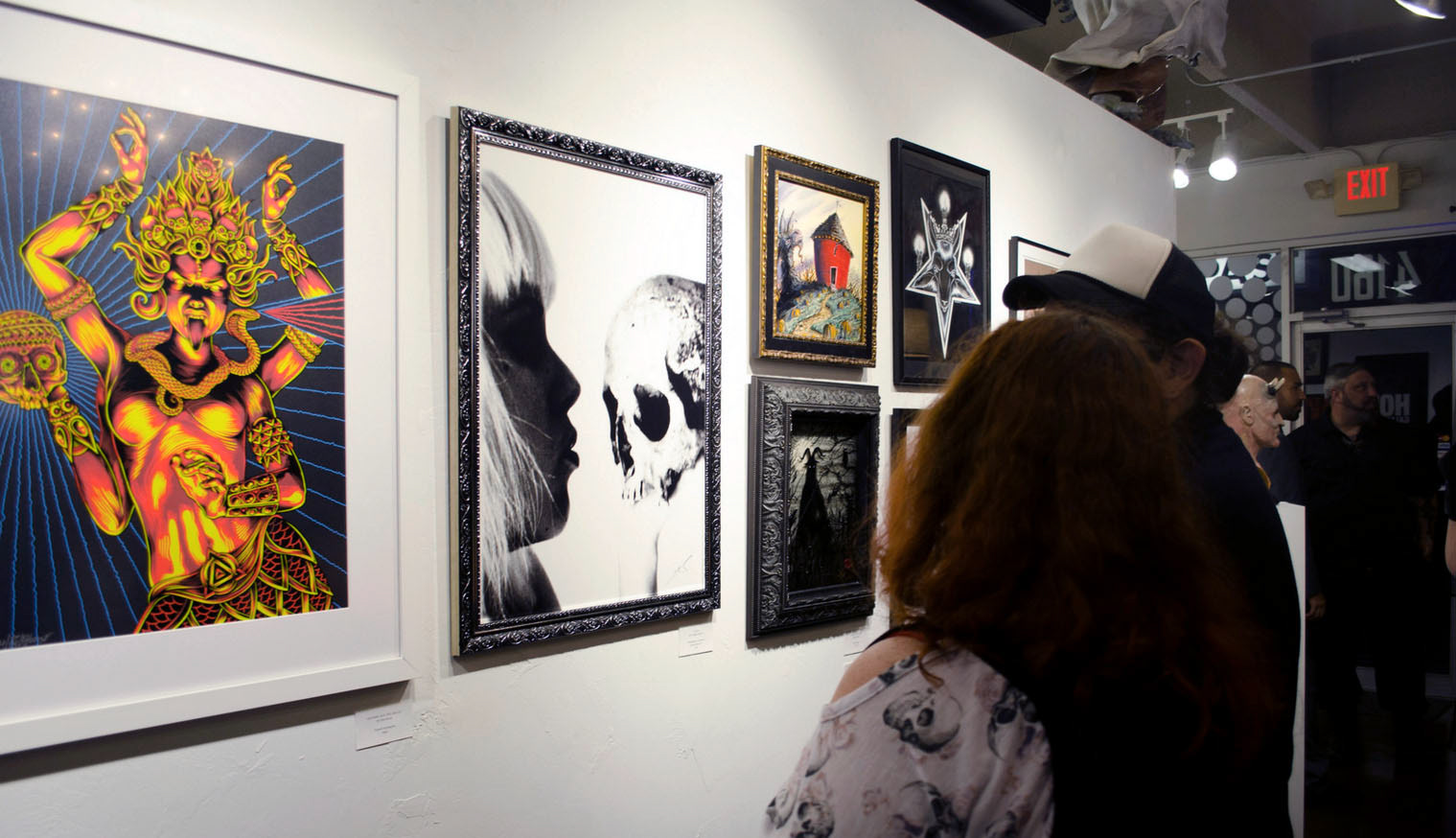 Purchase the book
 featuring a collection demon artwork, inspired by the mytholgies of various cultures across the globe, created by: Andy Howl, Chris Reed, Derek Hess, Derek Noble, Florian Bertmer, Jeff Srsic, jondix, Pooch, Seldon Hunt, Shaun Beaudry, Skot Olsen, Timothy Hoyer, Zack Spurlock and many more.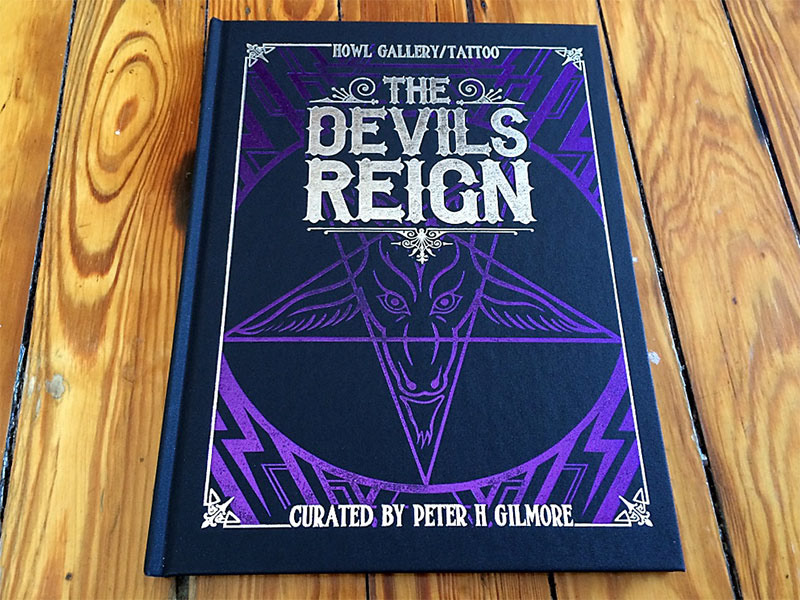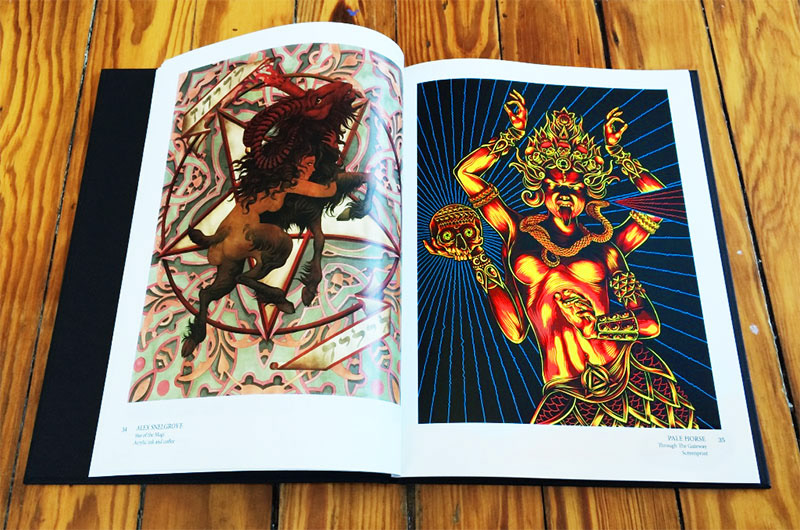 This poster was created as a reminder during these uncertain times here on planet earth, that if we bravely confront our fear, it can become a powerfull gateway to inner peace and true freedom no matter what is happening around us.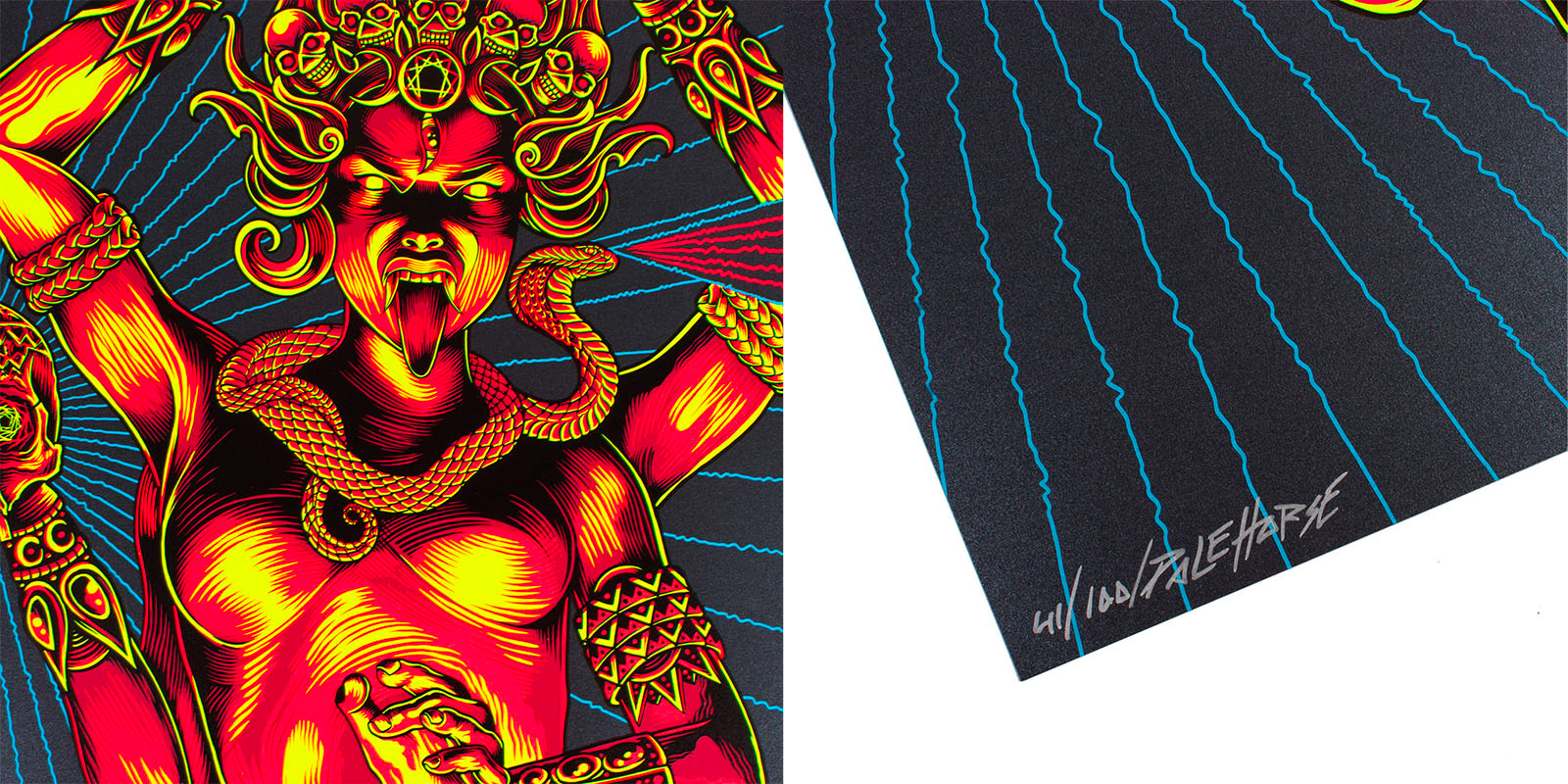 - Face The Darkness. Find The Light.
• 5-color screenprint on Shine Onyx, Shimmer Metallic, 107# cover stock
• Signed and numbered. Edition of 100 
• Dimensions : 18" x 24" 
• Super bright, fluorescent/Day-glo/black light reflective inks
• Ships in heavy duty poster tube