I was hired to work with the team at Upshot Agency to create this series of food / beverage Illustrations and promotional logos for Modelo Cerveza. The client saw the beer and Mexican food that I had incorporated into my gallery artwork in "
The Last Fiesta
" and thought this realistic, but graphic style would be perfect for their recent 'Tour De Sabor Campaign'.
I enjoyed the challenge of trying to acurately capture all of the tiny details in the gold foil, printed labels and bottle condesation, while retaining the graphic quality of the illustrations.
On the Tour de Sabor, Modelo created a food truck where they served up a special menu of Modelo-infused food. This Mexican beer combined with Latin cuisine created an amazing combination that guests enjoyed in their comfortable portable-lounge at a series of Denver stops this summer.
These lovely ladies are really into beer and tacos and I don't blame them!
Drawing all of this Mexican food while stoned made me really hungry!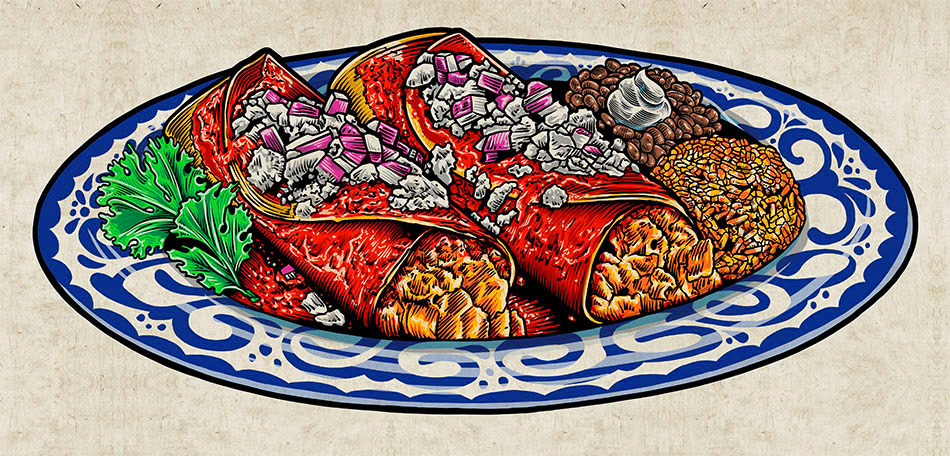 Here are all of the pieces together for a contest to get Mexican food delivered to your house each month so you never have to leave for anything!