The Lucha Libre invasion is here and it's abducting your eyeballs with this Day-glo, psychdelic, blacklight
Puscifer poster!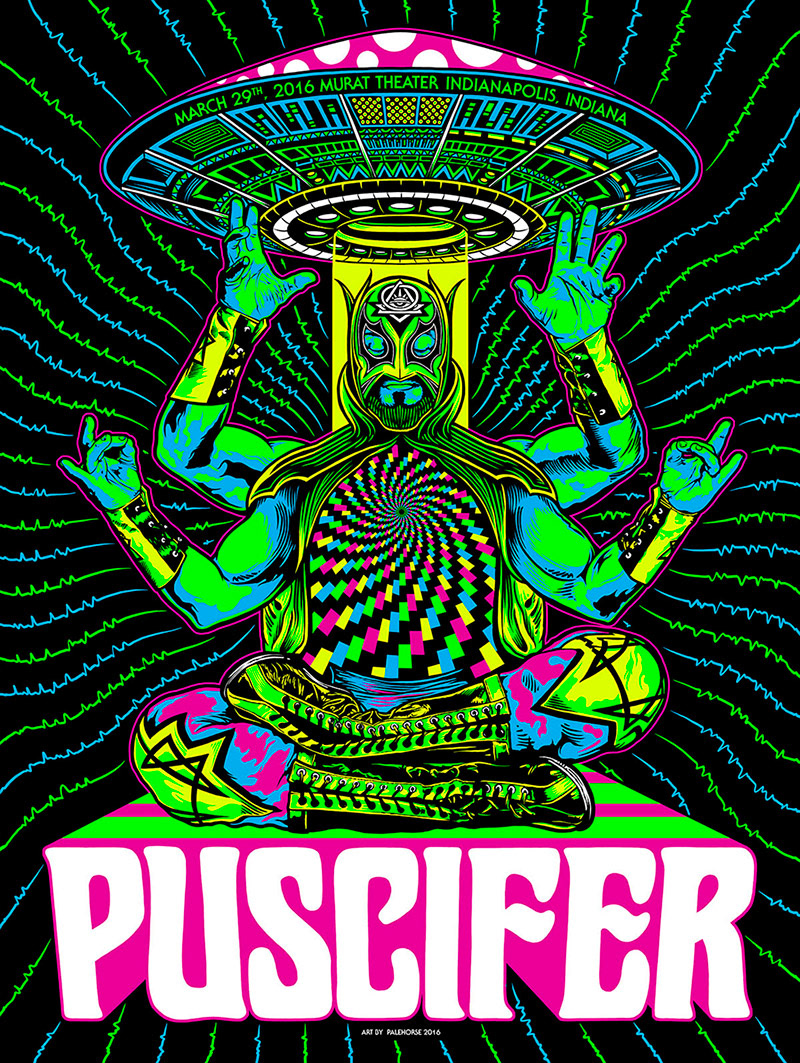 Listen to Puscifer while staring into the spiraling, neon vortex to be sucked up onto the mothership!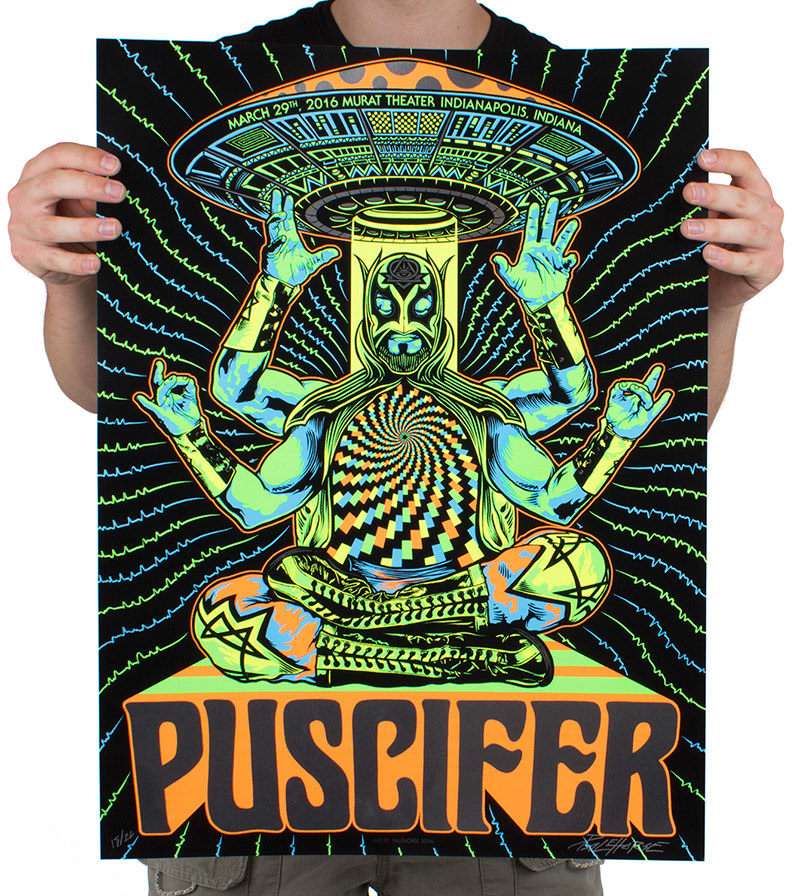 • Fluorescent/Day-Glo/black light reflective inks
• 5 Color screenprint on 100# French Paper cover stock
(Or Foil Variant)
• Signed and numbered edition of 180
(Or 20ea for Foil Variants)
• Dimensions : 18" x 24" 
• Official collaboration with Zoltron & Puscifer