Official gig poster for the Iggy Pop, Post Pop Depression show during SXSW 2016 at The Moody Theater.
In-progess concept sketch phase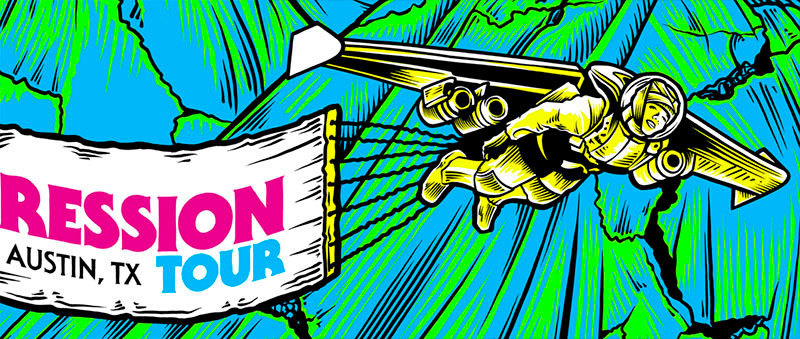 18x24in, 5 Color screenprint on 100# French Paper cover stock  • Printed with Fluorescent/Day-Glo/black light reflective inks.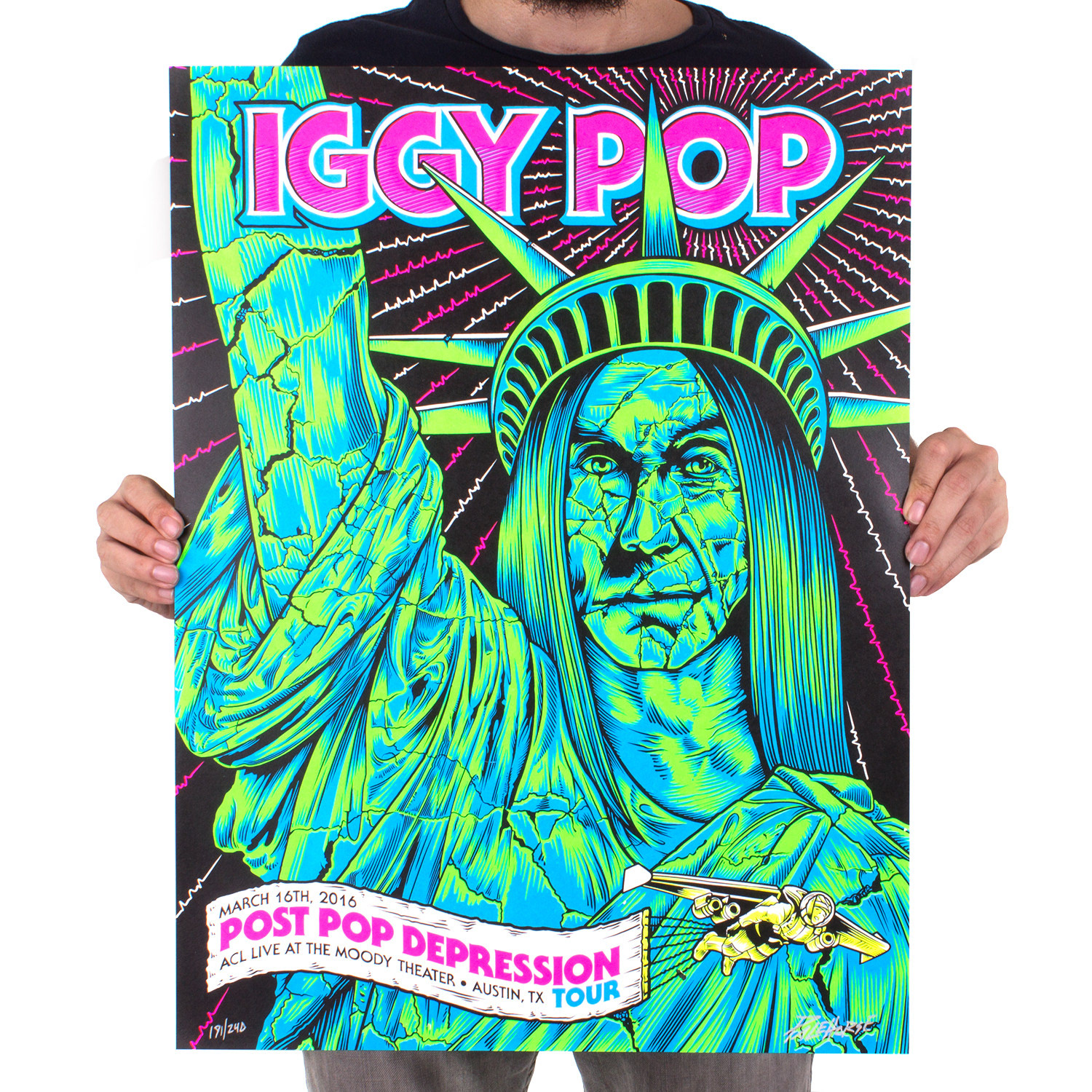 Iggy pop is a true icon of creative freedom and expression here in America and abroad. In this modern, 'post pop' era, it's more important than ever to recognize and honor those who have paved the way during a time when unfiltered self expression was not something that was easily celebrated and adopted by the masses.