'
'The Last Fiesta' is my 12-skateboard deck shout-out to Leonardo da Vinci's 'The Last Supper' with Jesus Christos and his 12 Luchador apostles getting

down

on

e last time. This piece was created for my solo exhibit Saints & Sinn
ers, here at the Pale Horse Studio. Hand-made shadow box by Casey Paquet.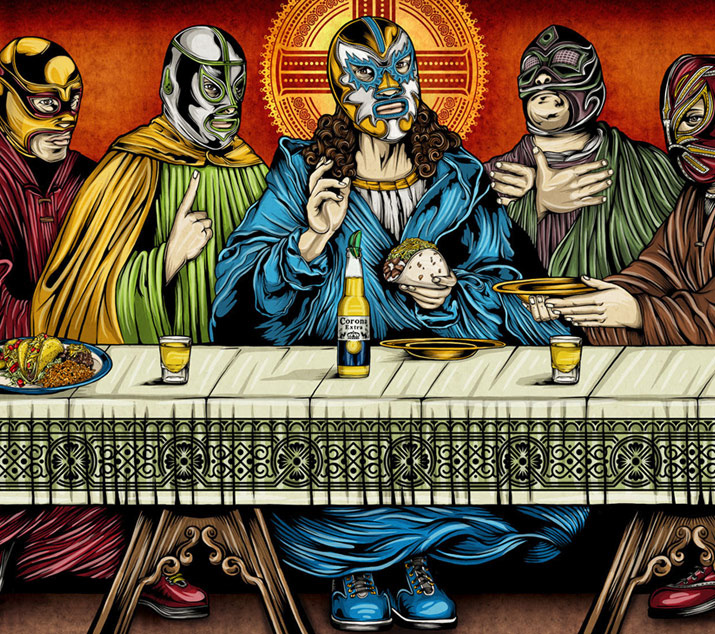 Also, the limited edition 'Christos Mysterio' t-shirt that was released at the Saints & Sinners Exhibit is available
here while they last.
'The Last Fiesta' Second Edition BIG PRINT, 44x15in. Signed & Numbered. Now Available for Pre-Order!