'The Sage' was created for the 'Leave A Message' art exhibit at the Morean Gallery in Tampa Bay, Florida, USA. The gallery artwork was produced with archival inks on stretched canvas at 36 x 53 in. 
The Large Format, Canvas Giclée Prints are limited to 5 produced and are
available here.
Limited Edition, Signed / Numbered Paper Prints are also
now available.
Signed & Numbered, Limited to 5 qty., 36 x 53in. Canvas, Giclée Prints.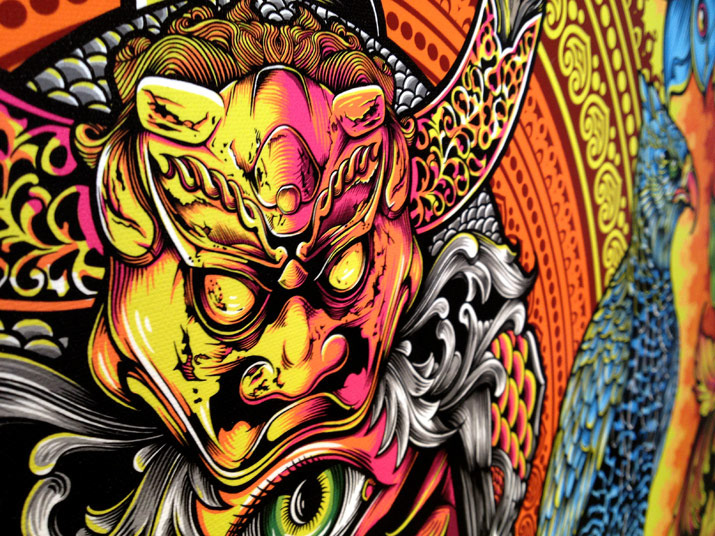 Limited-Edition Giclée Print on Thick, Textured, Fine Art Paper. Signed & Numbered Out of 100.