'ONE SMALL SKETCH FOR MAN'
I am honored to have been selected to illustrate one of eleven poster designs for
National Geographic Nordic

/
FOX NETWORKS GROUP, Helsinki
 - 
in celebration of the
Apollo 11 Moon Landing Mission - 50th Anniversary!
This 2019 Clio Entertainment Shortlisted entry titled 'One small sketch for Man' was entered for National Geographic Nordic by FOX NETWORKS GROUP, Helsinki. The piece was submitted to the medium: Television/Streaming: Digital/Mobile & Social Media Technique within the entry type: Television/Streaming and the category: Graphic Design. It consists of 1 video and 1 image.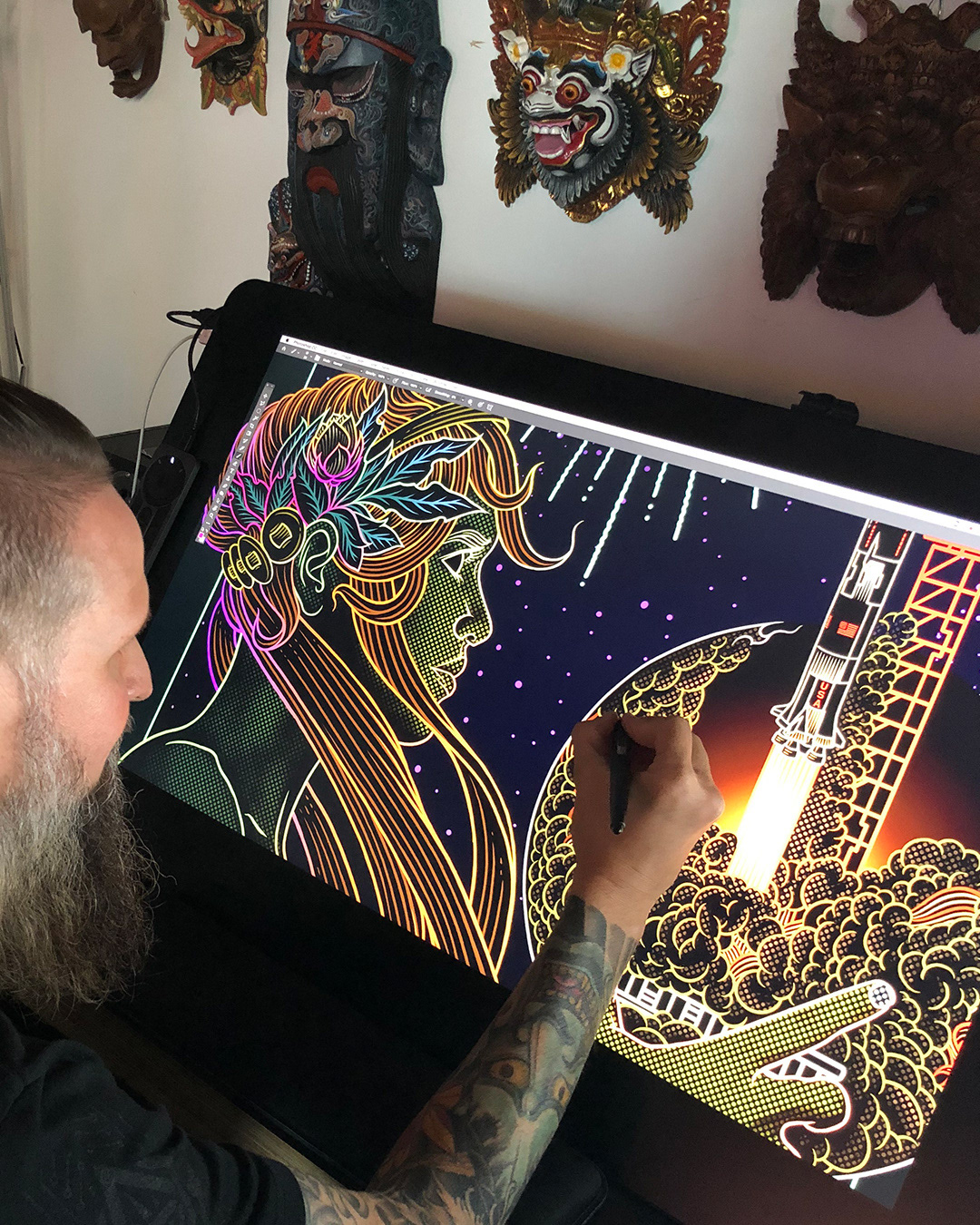 -

Concept behind the image

-
Mother Earth lovingly guides her children as we boldly venture away from her atmosphere in search of greater understanding for all mankind. As humanity looks back from space on her cosmic beauty, the astronaut's gaze is met with a powerful glimpse of radiant divinity.