Sonic Temple Art & Music Festival
2019 Stadium Entrance Artwork​​​​​​​
Columbus, Ohio USA
100 Ft. 'Vishnu The Preserver' - Mapfre Stadium Entrance Takeover
24 Ft. 'Brahma The Creator' and 'Yaksha Guardian Giant' Banners
18 Ft. 'Kali Ma' • 'Practice Dying' & 'Yama' Printed Banners
75 Ft. 'Hanuman' Printed Banner
75 Ft. 'Garuda' Printed Banner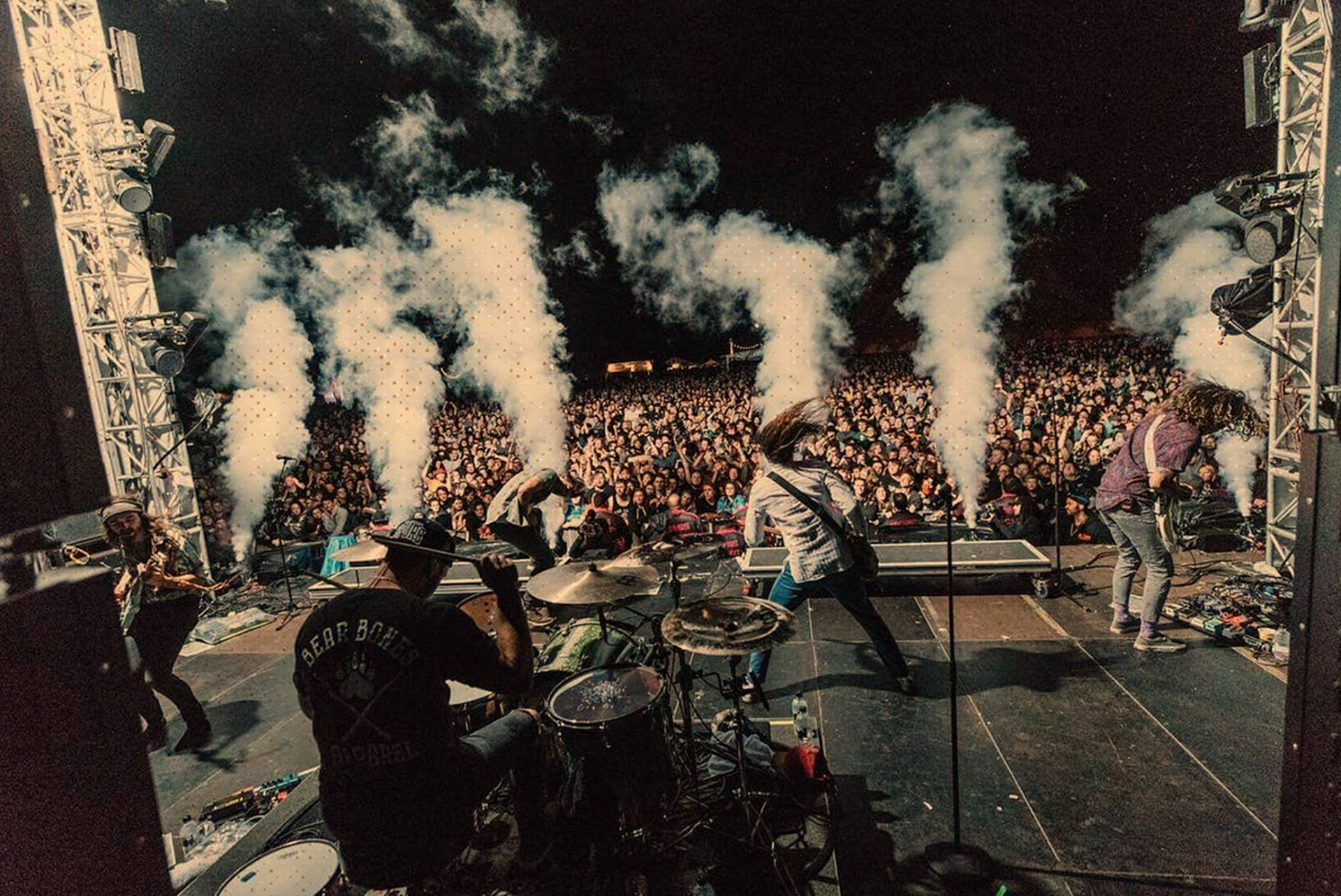 It was an absolute thrill to see these pieces produced on such a grand level for the entrance of the festival!

Thanks to the Sonic Temple team for trusting me with the visuals and bringing me out to paint live at the event! Cheers and thanks for looking!
Follow me on Instagram for regular updates and product releases.