~ '

A New Beginning

' 48 x 64 in. Enamel on Wood Panel ~
Featuring Bitcoin Ordinal NFT Inscription

The spirit of Ganesha is invoked to bless new beginnings in one's life.
In our current age, rapid change and ever advancing technology is a constant,
so it is highly beneficial to invite divine blessings as we move through these phases.
On the precipice of this new beginning for the world's monetary network,
we can call on Ganesha to invite goodness to prevail through these new tools that are
facilitating global collaboration and promoting financial decentralization.
~ Process Timelapse Video ~
Ganesha, The Remover of Obstacles & God of New Beginnings 
Brothers: Krishna Chandra Das & Madhava Das Progress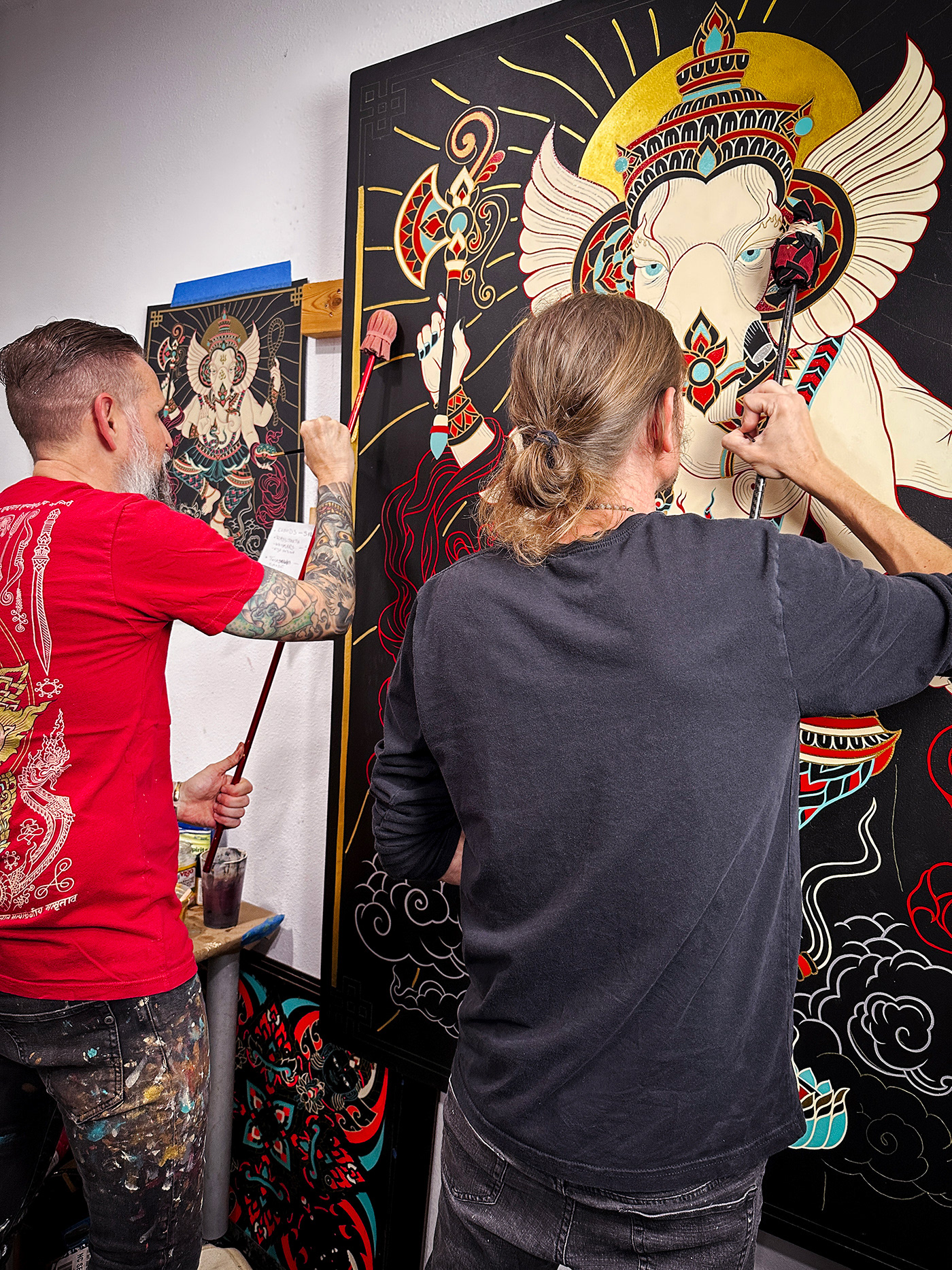 ~ Group Exhibit 'SPACE' Opening ~
Bitcoin Ordinal (Digital NFT) Is Embedded Within the Physical Painting
~ OM Gam Ganapataye Namaha ~